Niamh Kearns




BA (Hons) Fine Art and Art History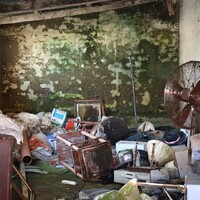 October 1972 (2023)
Niamh Kearns is a multi-disciplinary artist and art historian,basedin Manchester. Her artistic practice is rooted in extensive research, intertwining history, archive, and contemporary visual culture. Her work aims to navigate the complexities of accepted narratives through a highly personal lens.
Through media such as video, photography, collage, and documentary, the artist engages with a range of subjects that resonate with contemporary society. Her work has dealt with topicsfrom the Troubles in Northern Ireland and the weight of generational trauma to the pervasive influence of online pornography and the bewildering world of internet culture.She strives to tackle challenging themes that evoke discomfort and ignite conversation.
Central to her artistic process is a commitment to meticulous research, which serves as the foundation for the work. Often the medium is decided after synthesizing historical accounts, personal narratives, and contemporary commentary on a topic.The form of the final outcome is directed byresearch and often includes it.
Niamh Kearns's work has beenexhibitedat Manchester Art Fair 2022, as part of All InBad Taste, (2022)at Air Gallery, Altrincham and as part of His/Her/Their Stories2023 at Core.706Gallery, Manchester School of Art.