Daniel Jobling




BA (Hons) Filmmaking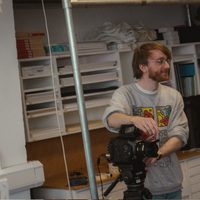 I am a passionate cinematographer that has worked on both fiction and non fiction work. Throughout my time at Manchester Metropolitan I have had the chance to work on numerous exciting projects including Ebb Tide, Is This It? and Mancumbians. These projects have been essential to my development as a cinematographer and have allowed me to push my creativity to the limit. I have been lucky to work in live productions both in cinematography and vision mixing.
My research and development as a cinematographer over the course of my degree has culminated in the creation of Ebb Tide and Is This It? These films have been shown at HOME which I see as a great accomplishment to the start of my career as a cinematographer.