Merging Cultures is the celebration of modern multicultural Britain, the beauty of everyday phenomena plus the life of photographer and immigrant Davinder Singh Brar. Born in 1935, in India, his obsession with documenting daily life began from a young age and by 25 he had built his own dark room to develop his images. These never before exhibited photos, reflect the simple yet elusive nature of everyday life, as well as the creolization that has taken place in the UK. Davinder captured anything de deemed worthy but had a particular passion for the people in his life. The beauty of both places and people are captured in an ineffable fashion, unique in their own way yet connected through this perspective.
In a social climate where xenophobia is on the rise, and racial tensions high, seeing and experiencing other walks of life is paramount to battling prejudice. Understanding other people's backgrounds, countries, traditions and religions, and being able to appreciate other walks of life is key to addressing issues of inequality and intolerance.
Davinder Singh Brar passed away in January 2021, with a cache of over 30,000 images of India and the UK, this show is in commemoration to him, his great mind, and his dedication to his camera.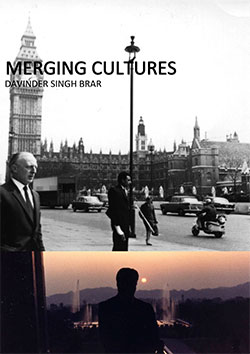 Download PDF