Victoria Lawrence

BA (Hons) Art History and Curating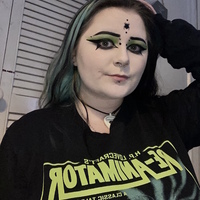 0161 Metal
I have always had a huge passion for both music and art, and during my studies I have noticed that there is a lack of representation for the metal scene in the art world. On top of this, I still feel that there is a lot of stigma still surrounding people in the alternative/metal subcultures, due to their appearance and music taste. Therefore for my final project I have done an online photography exhibition around the theme of Manchester's underground metal scene. Manchester has an incredibly rich history, with regards to music, but there seems to be a lack of knowledge surrounding the local metal scene. I wanted this show to be a celebration of the diversity that is in the Manchester metal scene and it is through emerging live music photographer, Jacob Kazara, that I have curated 0161 Metal.
0161 Metal, takes the Manchester area code alongside metal to represent Manchester's underground music scene. This show is an exploration of the local metal scene through Jacob's sound art, where you can explore the diversity that is in the scene and, thanks to statements gathered from patrons, what the atmosphere is like at these gigs - to give you some background about what these gigs are like. With this you can interpret the photos through your own means, and potentially learn something new about the underground metal scene here in Manchester. Alongside this show, a carefully curated playlist has been made that showcases some of Manchester's best metal bands (big and small).
With the pandemic putting a stop to live music, this is an opportunity for people to come together and celebrate old memories and think about what the future has in store for underground metal in Manchester.
Click the website link to view the whole show.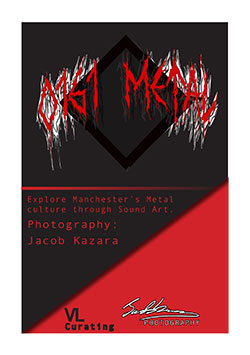 Download PDF