It's with great pleasure we welcome you to the first edition of our exhibition Where Do I Belong? that is initiated and collectively curated by Louise Stirrup and myself to explore cis women's experiences, trans women, women of color, and non-binary artists. Each featured artist has a unique response to the under-represented positionality of woman artist and through their work, they are all exploring their own sense of belonging in today's society.
We have conducted insightful artist interviews that allow the public to understand the world through the eyes of a female artist in today's society. These are accessible on our site.
Alongside the interviews and art displays, we have also created an archive to document all artists that collaborate with the They_Revolt collective to create a platform to support artists and future female generations.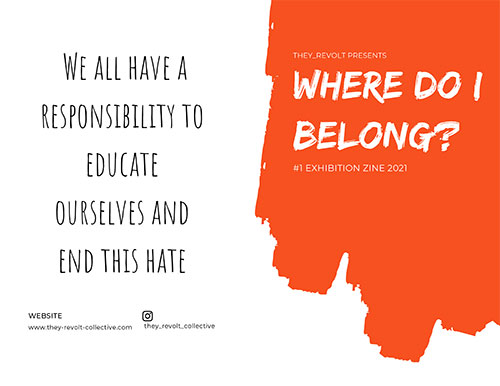 Download PDF